THE CROSMAN 367 KIT
24" .177 caliber conversion for the 362.
Convert your Crosman 362 to .177 with this simple kit. Features a 24" .177 barrel and .177 bolt. That's 3" longer than the .22 barrel you have now.
Barrel can also be cut to whatever length you want.
Available with, or without a steel breech.
1377 / 1322 Threaded Barrel Bands for Silencers
For 1377 1322 P1377 P1322
SOLID ALUMINUM FOREARMS FOR 1377 1322 DRIFTER
BARRELS BACK IN STOCK!!!
.177 and .22 barrels back in stock, up to 24"!!

Importantly, these barrels do NOT have the barrel band flat spot on the top. They still have the little set screw dimple and front sight cutout, but no ugly flat spot.




No flat spot, still have the dimple approx 7" from the breech end.
These barrels are available individually or as part of any kit on this site.
Available Individually, Cut to Length or as part of the Upper Deck Kit, Big Boy Kit, Master Class Kit.
Still no Lothar Walther or 26".
Read more here.
GLOBE RINGS for FIBER OPTIC SIGHTS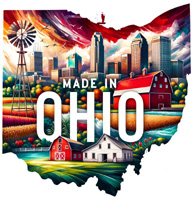 NEW APRIL 2023: NOW OFFERING FIBER OPTIC + GLOBE RING SIGHTS
For all 7/16" OD barrels with the flat spot up front.
If you have a 10" pumper (1377 1322 P1377 P1322), this kit will not fit unless you install a longer barrel, which also requires the 2289 barrel band. See the Big Boy Kit.




Fiber Optic Sight + Aluminum Globe Ring
ADJUSTABLE BRASS & ALUMINUM PISTONS
and
4-PIECE ADJUSTABLE PISTON PACK
FOR CROSMAN 1377 1322 P1377 P1322 2289 DRIFTER 362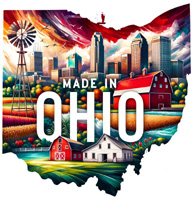 Here is the tuner's and modder's delight. Fully adjustable solid brass and aluminum pistons for the pump line.

Aluminum available in both Pump Cup style and Flat Top Style. Brass available in Flat Top Style.

Infinitely adjustable via jam nut and set screws.
Crosman 362 Flat Top Valve & Piston Kit

1377 1322 2289 Aluminum Pump Cup Piston
Metallic Red Aluminum Grips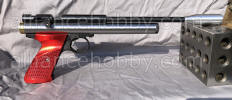 Modified Crosman 362 Metal Trigger Frame
Also for 2260, Discovery & Maximus
The Crosman 362 comes with the 2260 trigger pack with an upgraded metal frame (the little trigger cover is still plastic though (maybe changing summer 2023, we'll see)).

While this is nice from a rigidity standpoint, it does not come from the factory with the two holes drilled and tapped for use with my Adjustable Brass Trigger.

Well, it does now. I drill and tap the holes here in the shop.
Brass, Aluminum & Steel Globe Rings





Aluminum & Brass
Last week, messed around and got
The Triple Double Steel Breech

THREE set screws for the barrel, TWO set screws for the breech and the normal ONE rear bolt cover screw.
The Crosman 362+
Alliance Hobby's take on the venerable 362.

Solid Brass Main Tubes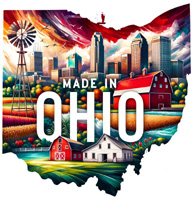 Solid Brass Main Tubes for Crosman 2240, 2250 and 2260.

2240 series is the 2300 line as well.

2250 series is the 2400 line as well.

Pumpers (1322 1377) maybe coming soon.

Optionally available are solid brass caps at either end (the piercing stem up front and the hammer cover in the rear).

Optionally available are the internals, too (valve, hammer, spring, etc).

These tubes support the Hidden Screw Breech for complete interchangeability.
Smooth, Unmarked 2260 Main Tubes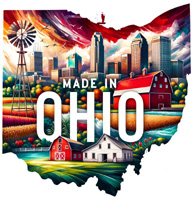 Crosman has discontinued the 2260, so parts are getting pretty hard to find. Here's my 2260 tube.





Smooth, Polished 2260 Main Tube
Brass Bolt Handles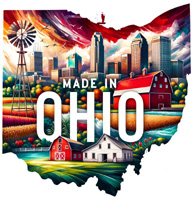 Solid brass bolt handles that fit the steel breeches for Crosman 2240 2250 2260 1377 1322 362 Drifter P1377 P1322, etc.
Plastic breeches typically have one-piece bolts. This listing only works if your handle unthreads from the bolt probe itself.
SOLID BRASS GRIPS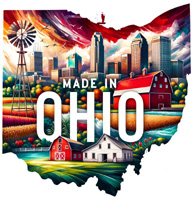 Well, the madman did it. He made them.

If you're ready to spend big money on something literally no one else has, then the Brass Grips are for you. The price is out of my control. Brass is rirdiculously expensive right now.

These things are heavy. Be prepared for that. Crack a nut with the butt of your pistol.

Available as Plain, Fluted or Checkered. See the photos. Don't have any Fluted pics of the brass or alum yet, but you can look at the Wood Grips for pics of Fluted. Checkered are, by far, my favorite though.

You can have these powder coated if you want, but polished brass is as sexy as it gets so I'd leave them as-is.

Fits the standard pistol frame. 2240 2250 1377 1322 P1377 P1322 Marauder Pistol, countless others.

Mild machining marks may remain. If that bothers you, feel free to bust out the sandpaper.

Related Kits: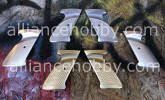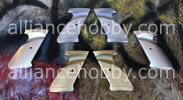 Plain Aluminum (outer), Checkered Aluminum (top), Checkered Brass (bottom)
Solid Brass Trigger Shoes
1377 / 1322 Metal Barrel Bands
For 1377 1322 P1377 P1322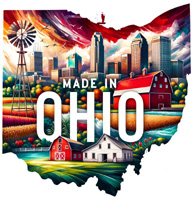 For years, one of my most popular requests has been a metal barrel band for the pumper line.

These bands fit the 10" OEM-length barrels as found on the 1377 and 1322.

If you have a 2289 / Drifter -or- if you're adding a longer barrel to a 1377 / 1322, you want the 2289 Metal Band.

These 13xx bands are available with, or without, the front sight post.

If you're electing not to use the front sight post, you should have a red dot, scope or similar installed. There is no exposed hole if you select no front sight post.

A steel breech (or anything other than the plastic breech) is highly recommended for rigidity's sake.

Available in aluminum and brass. Brass photos coming soon, but you can get an idea of what they look like here.
Checkered
Wood Grips + Slim Forearm
Walnut, Oak, Maple, Mahogany, Hickory, Purple Heart, Cherry, Poplar, Pine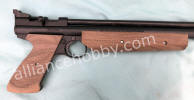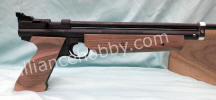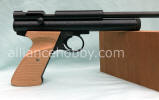 Left two are Walnut | Right two are Mahogany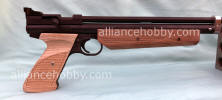 Red oak trigger grips, walnut forearm.
More photos of more species are coming

GO TO FULL PAGE HERE.
2289 Metal Barrel Bands
For Crosman Drifter / 2289 and 1322 1377 P1322 P1377 with longer barrels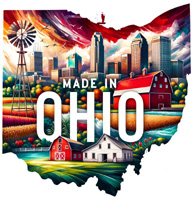 For years, one of my most popular requests has been a metal barrel band for the pumper line.

The 2289 bands (metal or plastic) are required if you are adding a longer barrel to your 1322 or 1377 (wherein you're basically building a 2289).

Your 1322 / 1377 comes with a 10" barrel. Anything longer and you need a 2289 band.

If you want one without the set screw holes, or have another idea, email me.