NORMAL & PRIORITY SERVICE
All orders, domestic and international, ship through the post office.
Domestic orders that are 16 oz or less ship via First Class.
Anything else goes Priority Mail.
International is always First Class.
You can request alternate services for an additional fee. E-mail me.
I also offer a 100% optional Expedited Service for $10.
That $10 gets you an automatic Priority Mail upgrade and, if at all possible, pushes you to the front of the line for same day shipment.
If I can't swing faster service on your particular order, I won't charge you the $10.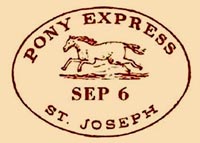 OVERNIGHT SERVICE
If you need OVERNIGHT service, you must immediately email me at sales@alliancehobby.com with something along the lines of OVERNIGHT SERVICE NEEDED in the subject line.
My phone is always on me, so I'll see it and respond to you right away.
I live in the Eastern Time Zone and last pickup for overnight service is around 4pm for the post office, FedEx and UPS. Plan accordingly.