THREAD PROTECTORS FOR MY THREADED BARREL BANDS
For 1377 1322 P1377 P1322 Drifter 2289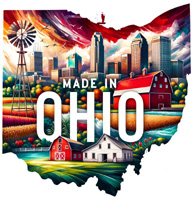 I released my threaded bands and almost immediately started getting requests for thread protectors. Well, here you go.
1/2"-20 will go on most third-party threaded parts, including MY threaded bands and slide-on adapters.
7/16"-20 will go on my threaded barrels.
Related Kits
Crosman 357 Vigilante Parts
I have a parted-out 357 Vigilante available.

Contains all parts except the valve assembly.

2023 model, never shot.

Certain countries are excluded from this sale. Australia and New Zealand, don't even bother.
WILLIAMS OLYMPIC PEEP REAR SIGHT
I have a full line of premium and budget rear sights for the Crosman Steel Breeches. They will also fit the aluminum and brass breeches, if you can still find them. Anything with so-called .22 rimfire dovetails. But, they are marketed on my site primarily for the Steel Breeches.
I have the Williams Notched and Peep. And the Low Diopter. And a new Compact Peep. Then, of course, the venerable LPA MIM. Then my Milled Rear Sight and finally some China Budget thing I found years ago.
Depending on installation, you may have bolt handle interference issues. I sell a longer solid brass handle to alleviate this issue.
A common issue with third party sights is that they sit too high, requiring a taller front sight post. I offer solutions for this as well.
CROSMAN 362 HIDDEN SCREW UPGRADE KIT

The Hidden Screw Steel Breech Kit is now available for the 362!!
For those that don't know, Crosman offers a "hidden screw" steel breech on certain models. This breech is amazing because the "front breech screw" is no longer in the pellet loading area. It's now tucked underneath the bolt which greatly facilitates easier pellet loading. If you've ever struggled to insert a pellet into the breech, you know what I'm talking about.
Anyhow, this breech has always been available, but it's only ever been compatible on the CO2 guns (2240 2250 2260 etc). It's never been compatible on the pumpers because the main tube didn't have the proper hole and a notched hammer has never been made available (the hammer must be notched as the screw sits farther back, interfering with normal hammer operation).
Kit available as tube-only, tube + hammer (and you're going to need the hammer unless you machine it yourself) and optionally the hidden steel breech, too.
Alliance Hobby's Skirt Probe
Hollow Bolts & Handles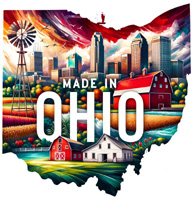 Another requested part for the masses.
Skirt probes are unique because the push the pellet into the bore by the skirt instead of the center. This leads to a more uniform inserted distance and increased velocity due to the hollow tip design.
Compatible with all plastic and steel breeches. Will fit 2240 2250 2260 1377 1322 P1377 P1322 2300S 2300T 2300KT 2400KT 362 2289 Drifter and more.
Available as just The Probe Only, Probe Plus Handle and Deluxe Kit (magnetized probe and extra o-rings).
I'm going to sell these in two lengths:
Normal: A touch longer than the factory bolt.
Ready-To-Finish: Too long. Literally. Designed for you to machine to length for your own needs. You need to know what you're doing here and have the proper tools. Otherwise, you'll snap the bolt at the o-ring groove, which is the weakest point.
THREADED BARRELS & MATCHING BRAKES
You know another request I get just about weekly?

Threaded barrels.
Alliance Hobby's Super Probe
Extended Bolt & Handles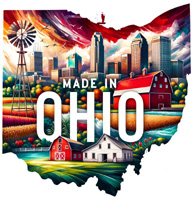 Here they are. My #1 most requested part, ever.
Everyone wants these. Including you. Why?
Well, the idea is, pushing the pellet farther into the bore increases accuracy and velocity. It allows more build-up of compressed air behind the pellet, before it's sent down the barrel. I don't know, you email me requests, I make them. That's the gig.
Plus. They look cool. And they're special. And you're special. And it's a match just waiting to happen.
Compatible with all plastic and steel breeches. Will fit 2240 2250 2260 1377 1322 P1377 P1322 2300S 2300T 2300KT 2400KT 362 2289 Drifter and more.
Slide On Adapter for Threaded Silencers
For 2240 2250 2260 2289 362 Drifter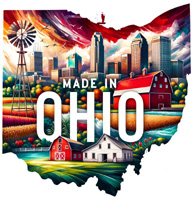 This threaded silencer adapter is for any 7/16" OD barrel. As such, it will fit the 2240 2250 2260 362 Drifter 2289 and more.
THREADED HAMMER AND PIN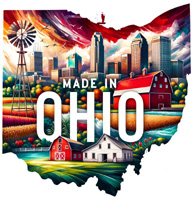 This is a made-from-scratch hammer with tapped threads to support a threaded hammer pin. Keep that pin from flopping around. Available for CO2 and Pumper tubes. Includes the slot, as shown, for the Hidden Screw Breeches. Will fit any standard gun I support, including 2240 2250 2260 1377 1322 2289 Drifter, 362, etc.
THE CROSMAN 367 KIT
24" .177 caliber conversion for the 362.
Convert your Crosman 362 to .177 with this simple kit. Features a 24" .177 barrel and .177 bolt. That's 3" longer than the .22 barrel you have now.
Barrel can also be cut to whatever length you want.
Available with, or without a steel breech.
1377 / 1322 Threaded Barrel Bands for Silencers
For 1377 1322 P1377 P1322
SOLID ALUMINUM FOREARMS FOR 1377 1322 DRIFTER
GLOBE RINGS for FIBER OPTIC SIGHTS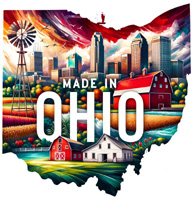 NEW APRIL 2023: NOW OFFERING FIBER OPTIC + GLOBE RING SIGHTS
For all 7/16" OD barrels with the flat spot up front.
If you have a 10" pumper (1377 1322 P1377 P1322), this kit will not fit unless you install a longer barrel, which also requires the 2289 barrel band. See the Big Boy Kit.




Fiber Optic Sight + Aluminum Globe Ring
ADJUSTABLE BRASS & ALUMINUM PISTONS
and
4-PIECE ADJUSTABLE PISTON PACK
FOR CROSMAN 1377 1322 P1377 P1322 2289 DRIFTER 362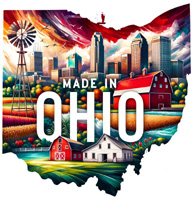 Here is the tuner's and modder's delight. Fully adjustable solid brass and aluminum pistons for the pump line.

Aluminum available in both Pump Cup style and Flat Top Style. Brass available in Flat Top Style.

Infinitely adjustable via jam nut and set screws.
Crosman 362 Flat Top Valve & Piston Kit

1377 1322 2289 Aluminum Pump Cup Piston
Modified Crosman 362 Metal Trigger Frame
Also for 2260, Discovery & Maximus
The Crosman 362 comes with the 2260 trigger pack with an upgraded metal frame (the little trigger cover is still plastic though (maybe changing summer 2023, we'll see)).

While this is nice from a rigidity standpoint, it does not come from the factory with the two holes drilled and tapped for use with my Adjustable Brass Trigger.

Well, it does now. I drill and tap the holes here in the shop.
Brass, Aluminum & Steel Globe Rings





Aluminum & Brass
Last week, messed around and got
The Triple Double Steel Breech

THREE set screws for the barrel, TWO set screws for the breech and the normal ONE rear bolt cover screw.
The Crosman 362+
Alliance Hobby's take on the venerable 362.

Solid Brass Main Tubes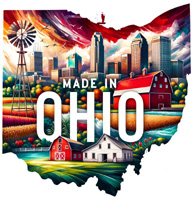 Solid Brass Main Tubes for Crosman 2240, 2250 and 2260.

2240 series is the 2300 line as well.

2250 series is the 2400 line as well.

Pumpers (1322 1377) maybe coming soon.

Optionally available are solid brass caps at either end (the piercing stem up front and the hammer cover in the rear).

Optionally available are the internals, too (valve, hammer, spring, etc).

These tubes support the Hidden Screw Breech for complete interchangeability.
Smooth, Unmarked 2260 Main Tubes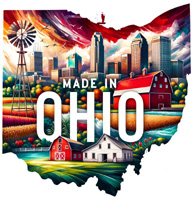 Crosman has discontinued the 2260, so parts are getting pretty hard to find. Here's my 2260 tube.





Smooth, Polished 2260 Main Tube
Checkered
Wood Grips + Slim Forearm
Walnut, Oak, Maple, Mahogany, Hickory, Purple Heart, Cherry, Poplar, Pine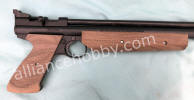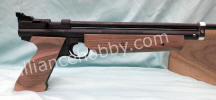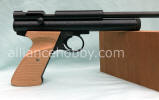 Left two are Walnut | Right two are Mahogany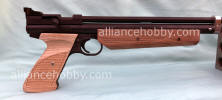 Red oak trigger grips, walnut forearm.
More photos of more species are coming

GO TO FULL PAGE HERE.
2289 Metal Barrel Bands
For Crosman Drifter / 2289 and 1322 1377 P1322 P1377 with longer barrels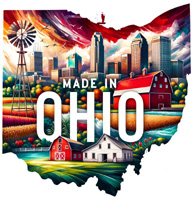 For years, one of my most popular requests has been a metal barrel band for the pumper line.

The 2289 bands (metal or plastic) are required if you are adding a longer barrel to your 1322 or 1377 (wherein you're basically building a 2289).

Your 1322 / 1377 comes with a 10" barrel. Anything longer and you need a 2289 band.

If you want one without the set screw holes, or have another idea, email me.