This is a solid aluminum piston for the Crosman 1377 1322 P1377 P1322 2289 & Drifter.

If you're interested in replacing as much plastic as possible while retaining the reliable rubber pump cup and OEM performance, then this is the piston you need.

You can buy just the piston (includes pump cup already installed), or you can add a normal factory valve, too.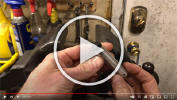 This is what you'll receive in the mail.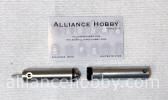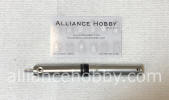 These photos just show the various parts together.
Related: