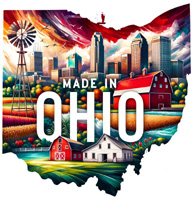 Averaging about two emails per week for years, people asking for these. No idea why it took me so long to make them.
Solid aluminum or solid brass barrel bands for the 13xx pumper line, with threads up front for silencers. If you're looking for silencer adapters that slide onto barrels (like for the 2240, etc), go here.
These 13xx bands are available with, or without, the front sight post. I do not recommend the front sight post, though. It breaks up the clean, smooth look. But I'll do it, if you order it.
If you're electing not to use the front sight post, you should have a red dot, scope or similar installed. There is no exposed hole if you select no front sight post. It's a cleaner look.
A steel breech (or anything other than the plastic breech) is highly recommended for rigidity's sake.
The stainless steel roll pin, shoulder bolts and clevis pins are an optional purchase. Otherwise, you'll reuse your existing roll pin.
A brass shoulder bolt is also available. There are no brass roll or clevis pins, though.
If you want an all-brass kit, choose the brass band and brass shoulder bolt.
Related Kits