DISCOUNT CODES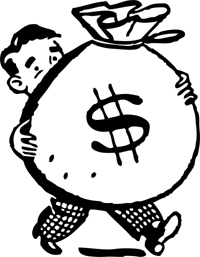 I run three permanent discount codes and occasionally offer temporary / sale codes.

8%
The first 24/7 code is 8% off if you pay via Cash App or Venmo. Details here.
5%
Another easy one is 5% off is if you find an error somewhere on my site. It can be a *major* misspelling, a broken link, dead photo, scripting error, etc. It has to be fairly important. "Its vs It's" doesn't count.
5%
The second 5% off if you send me GOOD photos of your project gun with my parts installed. Competitors' products are allowed in the photos as long as my parts are prominently displayed. For internal parts, a couple photos of your gun disassembled, with my parts (in frame), ready to install, will work.
I have examples peppered throughout my site and here.
Email me your photos and I'll email you a code. I reserve the right to decline unacceptable photos.
10%
A 10% code will be offered if you submit an install or product-in-use video. Do a decent job. Dropbox, Google Drive or YouTube will work. Again, I reserve the right to decline unacceptable media.