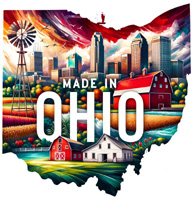 One Cap | Up to Six Guns | Swap in under 10 seconds!
Never been here before? Not sure what the product is? Read the FAQ, please!
Alliance Hobby is proud to reintroduce the latest iteration of their world famous paintball tank adapter system!
Now, one removable, modular, interchangeable cap works with up to four internal adapters to quickly and easily change between guns. This is the third major revision and upgrade to my adapters and it is, of course, better than ever.
Whether you have one Crosman CO2 gun, or the entire product line, you'll be ready to shoot from paintball tank reservoirs instead of expensive 12g Powerlets.
The overall cost of the adapter is now less, the adapters are now more reliable, easier to install AND you can swap between guns easily and quickly.
This was the first product I ever sold and it's gone through numerous improvements through the years. They're easy to use, reliable and quickly maintained using normal hand tools.
RELATED KITS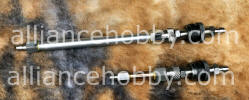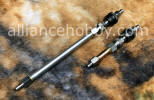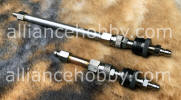 Most current design. This is the style you'll receive in the mail. 1077 adapter above, 2240 adapter below.
May receive aluminum or brass tubes, depending on availability, but the adapters work the same regardless.
IN USE WITH

Ohio Dept of Wildlife
Nevada Dept of Wildlife
Nebraska Game & Parks Division
Sandusky (Ohio) 4H
A summer camp in Pennsylvania
These were bulk purchases, for use in shooter education programs, where the organization ran each adapter to a manifold, fed from a larger (welding size) CO2 tank.



A summer camp in Pennsylvania with 10+ units.



33 units going to Nebraska's Shooter Education Program
First Generation 1077 adapters now available. First gen caps use a 13/16-20 thread. Current gen is 13/16-28. If your 1077 is approximately 20 years or older, you probably have the gen 1. Here's how to tell: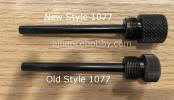 Left shows the difference in the factory piercing stems. Right shows my made-from-scratch Gen 1 caps.

If you don't have them already, you will ALSO need a hose and paintball tank. Or, just buy the Complete Kit.