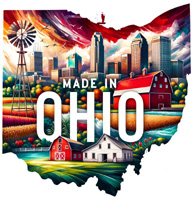 Here is another one of my adapter kits. I used to sell something called the Hard Mount C, that I stopped selling because it looked sketchy with similar reliability.
Similar to my Streamlined Kit, this is a lot cleaner looking and is utilizing a 12oz CO2 (shown in photos). 9oz tanks are on the way and will probably work well, too. 20oz and 24oz are probably too big for this kit.
You can fasten the tank to the stock however you want, but I'm using strips of velcro, which are included, and work fine. You can come up with something cleaner and more professional if you want.
The CO2 will arrive empty and require filling at your local CO2 station (typically any sporting goods / paintball store).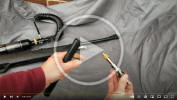 Video
Gen 1 1077 adapters now available. If your 1077 is approximately 20 years or older, you probably have the gen 1. Here's how to tell: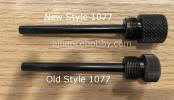 Related Kits