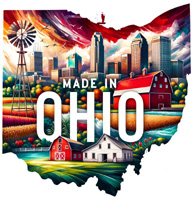 The complete kit of my Tank Adapters includes:
the main adapter
one 90° elbow
one coiled remote line
one CO2 paintball tank of your choice in size
&nbsp &nbsp -or-
90g AirSource cylinder with thread adapter
The AirSource option is everything you need to connect and start shooting immediately. The same is true for the paintball tank option, but they ship empty and must be filled upon delivery at any sporting goods shop.
The AirSource cylinder is a more turn-key solution, but not quite as reliable as an actual paintball tank due to extra fittings and adapters involved. If you can easily fill CO2 locally (from a sporting goods store), I always recommend choosing a real paintball tank.




2240 kit with a 4oz tank installed. but 4oz tanks are discontinued (it's an old photo).
Photo on the right is a 1077 kit with the AirSource cylinder installed.
First Generation 1077 adapters now available. First gen caps use a 13/16-20 thread. Current gen is 13/16-28. If your 1077 is approximately 20 years or older, you probably have the gen 1. Here's how to tell: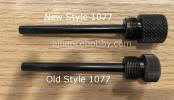 Left shows the difference in the factory piercing stems. Right shows my made-from-scratch Gen 1 caps.
IN USE WITH

Ohio Dept of Wildlife
Nevada Dept of Wildlife
Nebraska Game & Parks Division
Sandusky (Ohio) 4H
A summer camp in Pennsylvania
These were bulk purchases, for use in shooter education programs, where the organization ran each adapter to a manifold, fed from a larger (welding size) CO2 tank.
RELATED KITS