My first, and flagship, product has always been my Crosman 22xx series Powerlet Adapter systems. Well, Diana recently debuted their Chaser, which is set up pretty similarly to a Crosman 2240. I've had several requests for an adapter system for it, so I went out, bought a Chaser and designed what you see below.
If you want the full details on the Adapter system and what it does for you, please see www.alliancehobby.com/adapters.
Below, you can order just the adapter, the adapter + 90° elbow or a Complete Rig, which includes coiled hose and paintball tank of your choice.
You can also buy a 90g AirSource kit which comes with a pre-filled cylinder. The paintball tanks must be filled upon arrival.
I will say this: The 90g pre-filled cylinders normally work fine and are great for buyers that can't easily fill CO2 tanks, but they include an extra thread adapter, which means they include an extra potential point of failure (leaks). And, with the 90g cylinders, once a leak starts, it's hard to stop them, wasting an entire cylinder. They're also more expensive from the get-go. For more details, email me. So, if you can, always choose a refillable paintball tank. They're cheaper to operate and more reliable.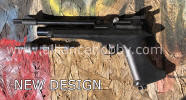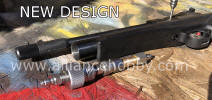 New design with cleaner threads and a knurled knob. This is what you'll receive.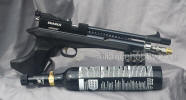 Old design. Leaving photos up to show elbow and tank.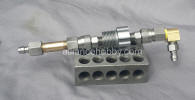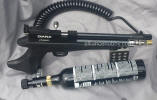 Old design. Leaving photos up to show elbow and tank.