I have designed the Master Class Kit to include the most sought after upgrades on both the CO2 guns and the Pumper guns. This is the kit to buy if you want to quickly and easily upgrade a bone-stock Crosman to an accurate, powerful pellet gun.

The kit includes:
Applicable Power Mods
&nbsp &nbsp &nbsp Power Pack Plus for CO2
&nbsp &nbsp &nbsp Flat Man's Pack for Pumpers
&nbsp &nbsp &nbsp See details below.
.177 or .22 Steel Breech
Longer Barrel (.22 only, max 24 inch length)
Fiber Optic Front Sight
Includes Plastic 2289 Barrel Band on Longer Barrel Pumper Orders
Upgradeable to Metal 2289 Band
On the CO2 guns, you will receive the Power Pack Plus as the power mods. That's the power valve, power spring, bored out bushing.
On the pumper guns, you'll receive the Flat Man's Kit, which is the Flat Top Valve / Piston, power spring, bored out bushing.
And a longer barrel of your choice, up to 24".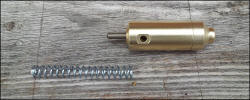 Two Stage Trigger and Power Pack Plus (CO2 tubes)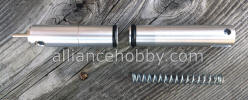 Flat Man's Pack (pumper tubes) and Steel Breech Kit (both calibers available)