Floating Barrel Band Mod - METAL Pump Cover
For Crosman 1377, 1322, P1377, P1322 & 2289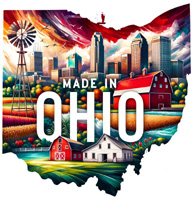 I am now offering a floating barrel mod for the Crosman pumper line. As shown in the photos, this eliminates the plastic barrel band / front sight and utilizes a metal (aluminum or brass for now) pump lever cover to really clean up the front of the gun.

The following limitations must be considered:
The Steel Breech Kit is a requirement. The barrel is now only supported from the breech and the plastic breech kit just doesn't cut it.
The 3-Screw Steel Breech kit should be used, but is not required. The more anchor points at the back, the better off you'll be.
You can't go very long on the barrels. The OEM length is 10". The max I'd like to see you go is 12" to 14". Any more than that and you don't have the rigidity needed.
While not required at all, you should use the Shoulder Bolt (bottom of page) or Clevis Pin mod for easier reinstallation. The shoulder bolt is available in SS to match the aluminum or brass to match the brass.
The barrel will indeed float, like many other OEM Crosman models. You gain an improved look at a cost of rigidity. The plastic bands don't do much to begin with, but you must take care to not damage your gun by mishandling.
I can dress the cover up, if you want some designs and not so plain (a notch cut into it, grooves on the face, etc). Just email me.
Related Kits