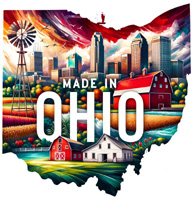 Well, the madman did it. He made them.

If you're ready to spend big money on something literally no one else has, then the Brass Grips are for you. The price is out of my control. Brass is ridiculously expensive right now.

These things are heavy. Be prepared for that. Crack a nut with the butt of your pistol.

Available as Plain, Fluted or Checkered. See the photos. Don't have any Fluted pics of the brass or alum yet, but you can look at the Wood Grips for pics of Fluted. Checkered are, by far, my favorite though.

You can have these powder coated if you want, but polished brass is as sexy as it gets so I'd leave them as-is.

Fits the standard pistol frame. 2240 2250 1377 1322 P1377 P1322 Marauder Pistol, countless others.

Mild machining marks may remain. If that bothers you, feel free to bust out the sandpaper.
Had a request for weight comparisons. Here you go.

OEM Plastic grips are:
1.21 oz / 34.4 grams per PAIR (left and right).
Wood grip averages are:
2.42 oz / 65 grams per PAIR (left and right).
Aluminum grips are:
7.92 oz / 224 grams per PAIR (left and right).
Brass grips are:
23.27 oz / 660 grams per PAIR (left and right).
Related Kits: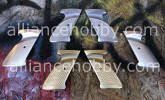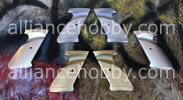 Plain Aluminum (outer), Checkered Aluminum (top), Checkered Brass (bottom)