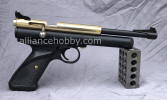 Incredibly milled, incredibly finished solid brass breech. Includes solid brass breech plug, brass set screws, brass rear screw.
Bolt handle can be installed on left or right side.
Your choice of bolt and handle:
Blued Steel Bolt + Handle
Deluxe Brass Bolt + Brass Handle (+$20)
Deluxe Stainless Bolt + Handle (+$20)
Optionally available is the Milled Rear Sight.
Breech has standard dovetails for scope mounting. Supports the LPA MIM sight, too.
This is not a "hidden screw" breech so it will fit on the pumpers and does not require a special hammer.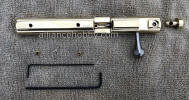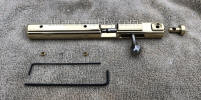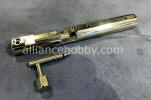 Stainless bolts + handles and brass bolt + handle in last photo.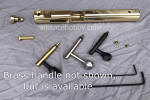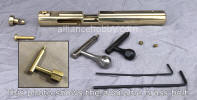 Finally have photos of the brass bolts in the last three photos here.
RELATED KITS