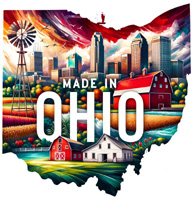 Stainless Steel Front Breech Screw Crosman - Replaces 1322B027.

The Crosman Front Breech Screw, as found on the 2240 2250 2260 1322 1377 P1322 P1377, etc, is a known weak point. It's easily lost, the hex head always strips and is just an all around pain in the butt.

This listing is for one replacement stainless steel phillips head screw. Also included is the .050" hex wrench to remove the OEM screw.

My stainless screw is specifically machined here in the shop to fit in the front breech. Will work with the plastic and steel breech (aluminum, too). "Hidden Screw" or "Exposed Screw" breeches, it doesn't matter, it will fit.